Retail Images
These images show the artwork you can choose to have screenprinted onto a piece of apparel you choose from the APPAREL CATALOG navigation tab under the header of each page. Run your cursor over the images here to see an enlarged view, along with an ID number you should write down. Then pick your choice in apparel from the catalog page and email or call us to place the order. Kind of old school.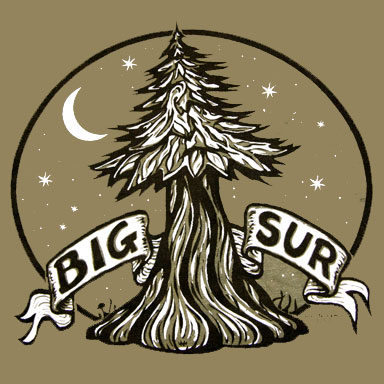 R1 Big Sur Redwood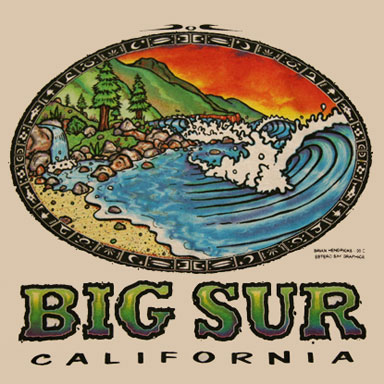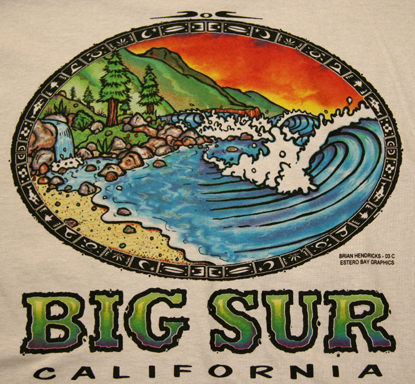 R2 Big Sur Wave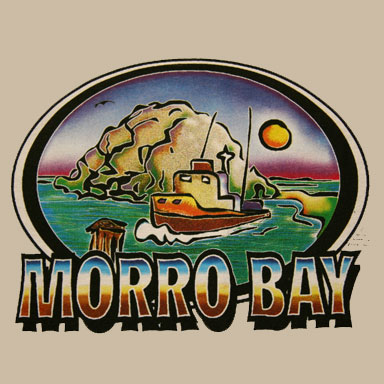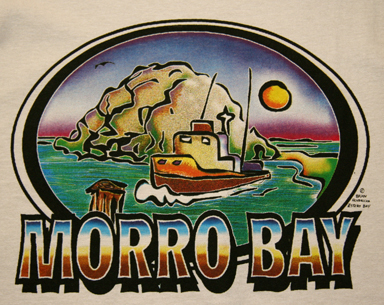 R3 Morro Rock Fishing Boat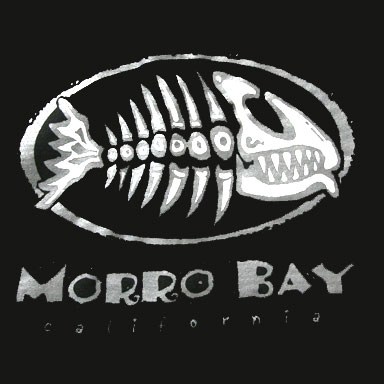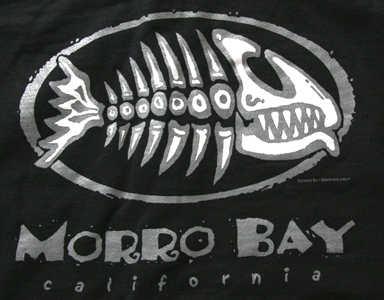 R4 Morro Bay Fish Skeleton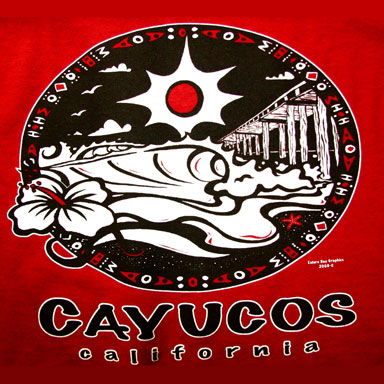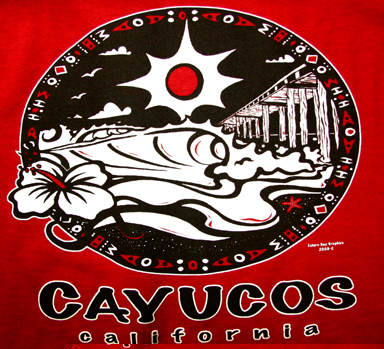 R5 Cayucos Pier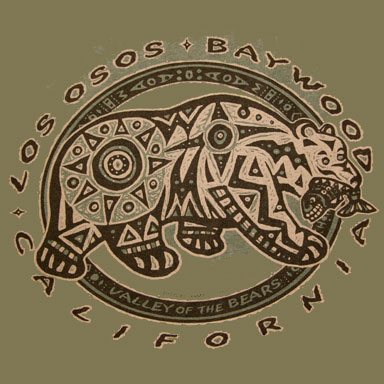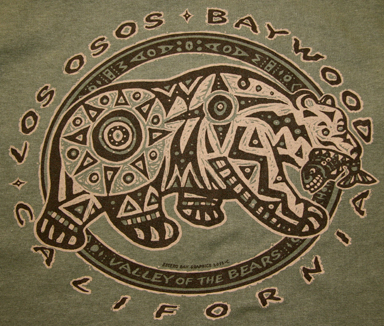 R6 Los Osos/Baywood Park Mystic Bear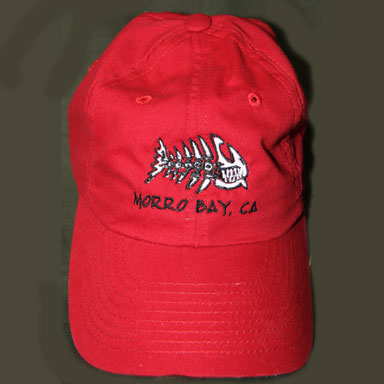 R7 Hat: Morro Bay Fish Skeleton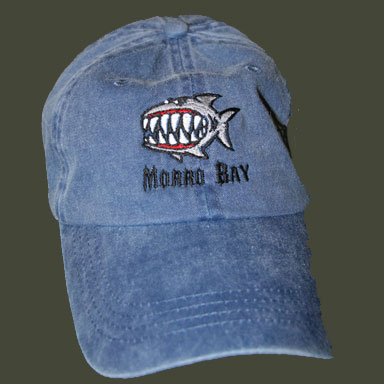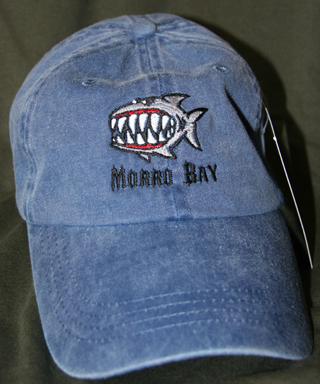 R8 Hat: Morro Bay Shark Smile

R9 Hat: Morro Bay Icon surfer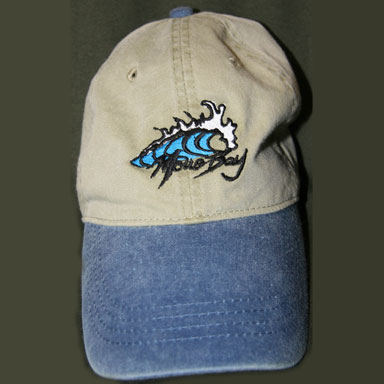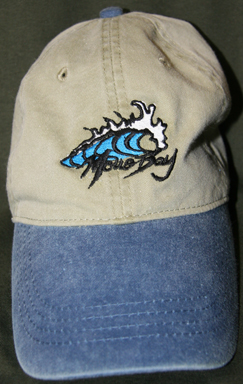 R10 Hat: Morro Bay Wave.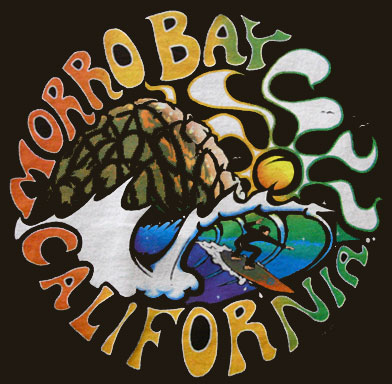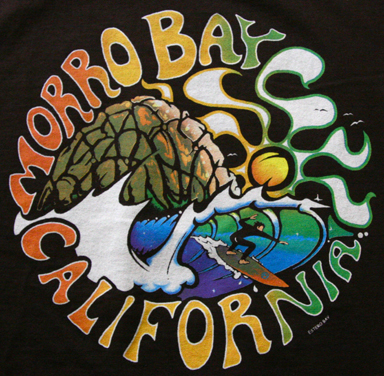 R11 Morro Bay Psychedelic Wave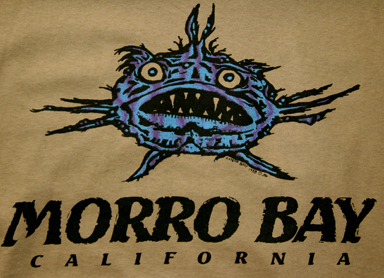 R12 Morro Bay Ling Cod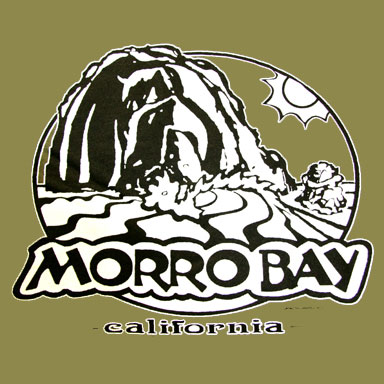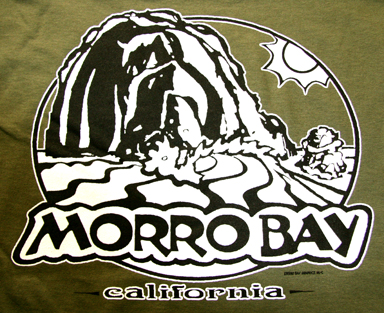 R13 Morro Rock, Black & White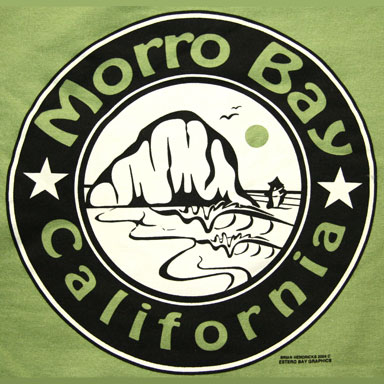 R14 Morro Bay Sex Wax Parody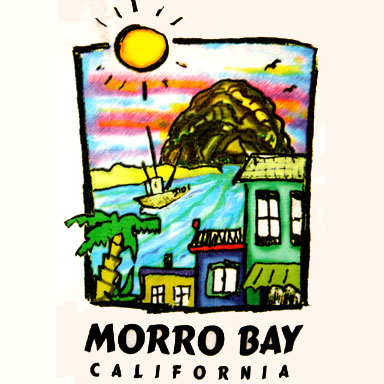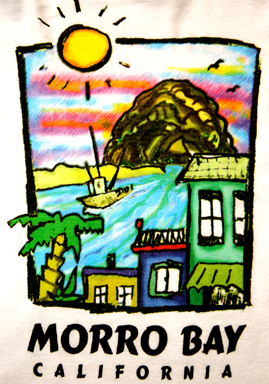 R15 Morro Rock Hillside Home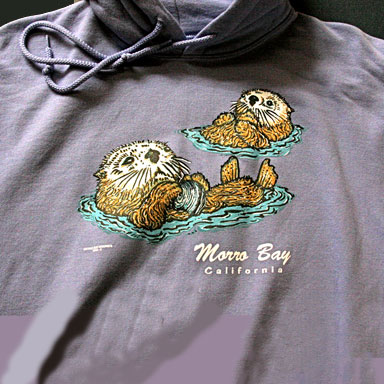 R16 Hoody: Sea Otter Crest.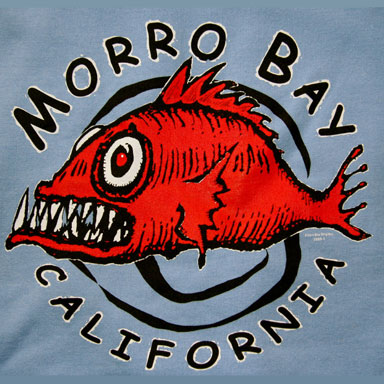 R17 Morro Bay Redfish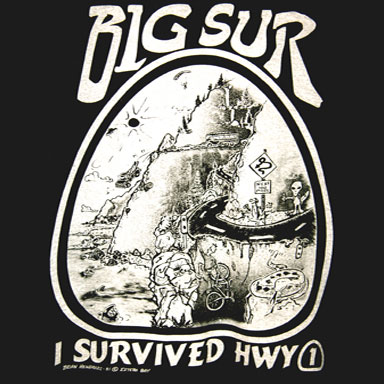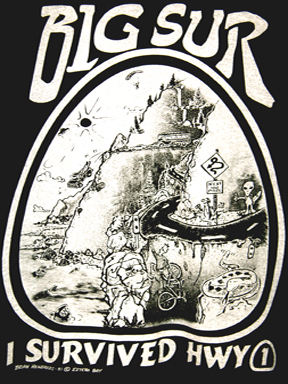 R18 Big Sur: Surviving Hwy 1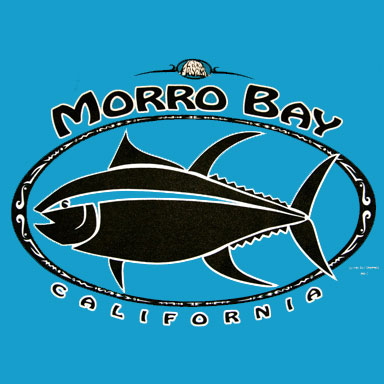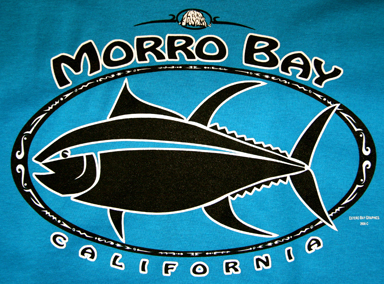 R19 Morro Bay Tina Tuna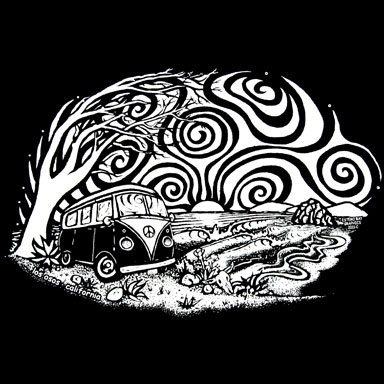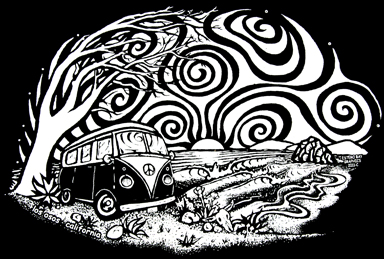 R20 Los Osos VW Van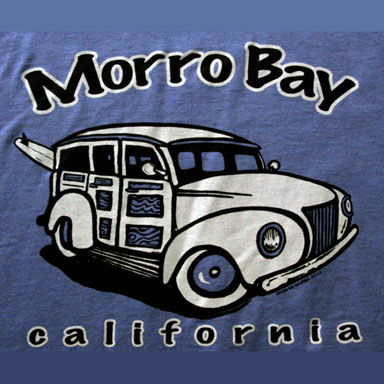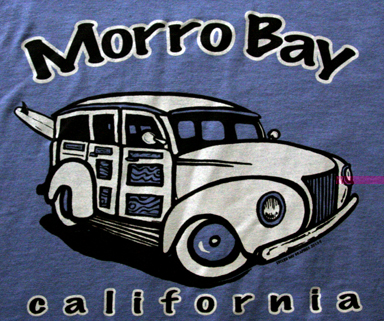 R21 Morro Bay Woodie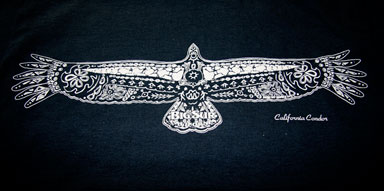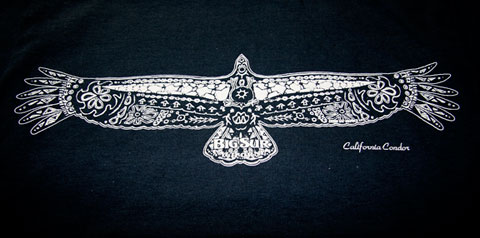 R22 Big Sur Condor.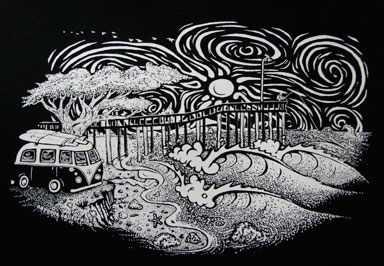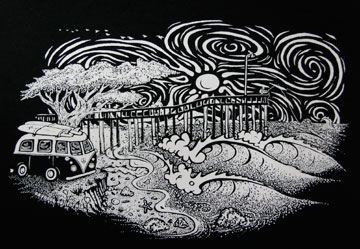 R23 Cayucos Pier Black & White